Meet the Neat Meat Company
Harrington's has worked with The Neat Meat company for many years. They're responsible for sourcing top-quality free-range pork, beef and lamb that we craft into our smallgoods. They have strong relationships with the best livestock farmers in the North and South Island, who look after their animals.
The animals are raised according to New Zealand's world-class animal husbandry requirements, including our welfare codes. They're fed grass, hay, non-GMO corn or maize and other feed sources or a mixture, for a nutritionally balanced diet and no growth hormones.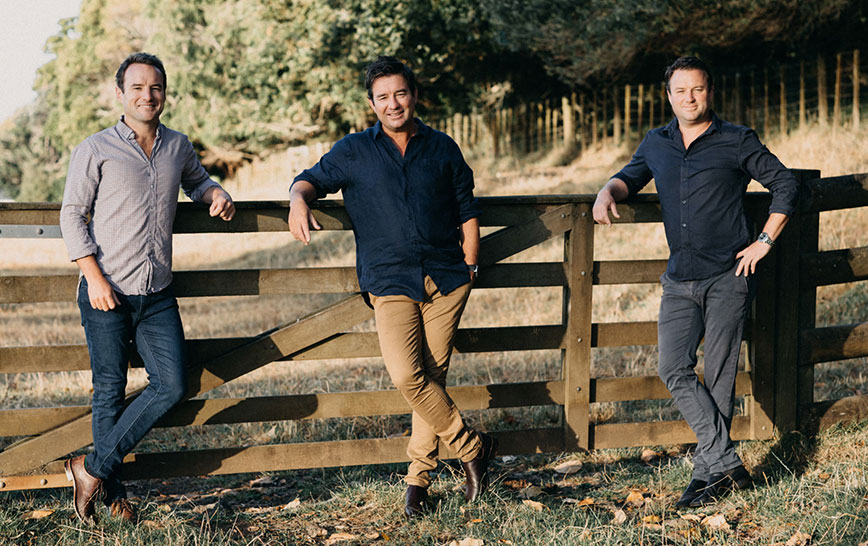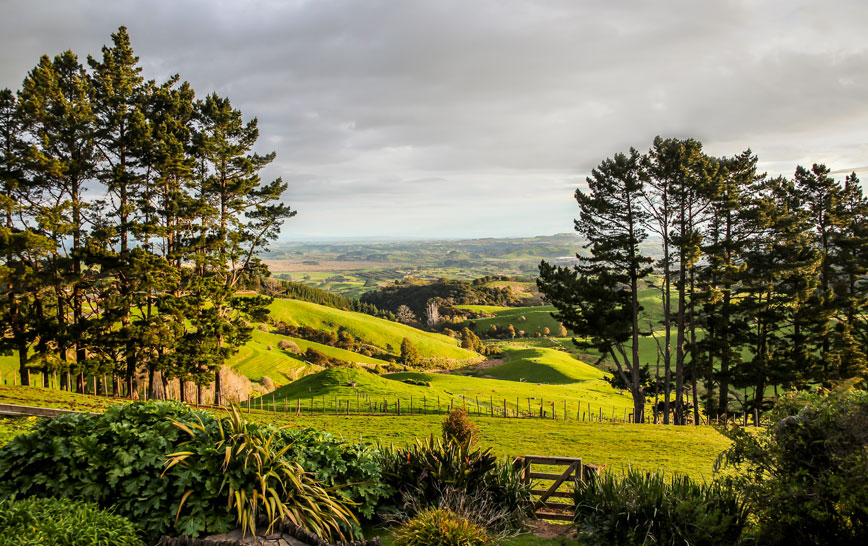 100% New Zealand-raised…
Country of origin is a hot topic, and soon legislation will mean that manufacturers will have to be clear about where their product originates from in their labelling. Well, we can tell you that our pork, beef, venison and lamb is already 100% New Zealand-raised. It's why we say 'our pigs don't fly.'
…And 'single-source'
Our pork, beef and lamb are single-source. It means you can be sure that the meat comes from one New Zealand free-range farm. The advantage is that we can trace the meat with pinpoint accuracy on every step of its journey to us, which guarantees quality and safety.
Look for the 'free-range' symbol
It's on many of our products, and shows that the pork used in those products is free-range. This means the pigs can run around outdoors, at will. They're provided with shelter and they can move in and out of the shelter, and freely around the paddocks. There are some other times when, for their wellbeing, they need to spend a short amount of time indoors. For example, to receive veterinary treatment, in the case of an emergency, or if required or directed by relevant authorities, for example in the case of an exotic disease outbreak. Under this definition of free-range, Harrington's sources different types of pork for our different products: ham and bacon and sausages.
Read more about the different types of pork right here.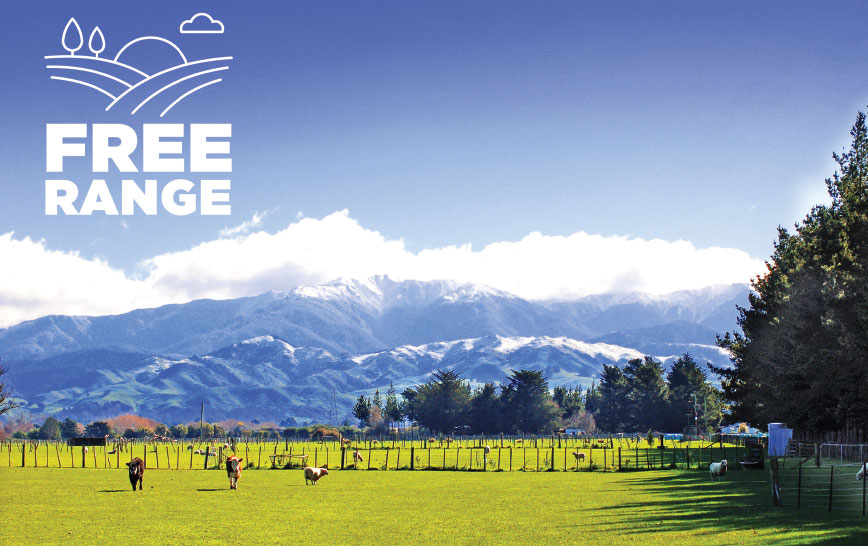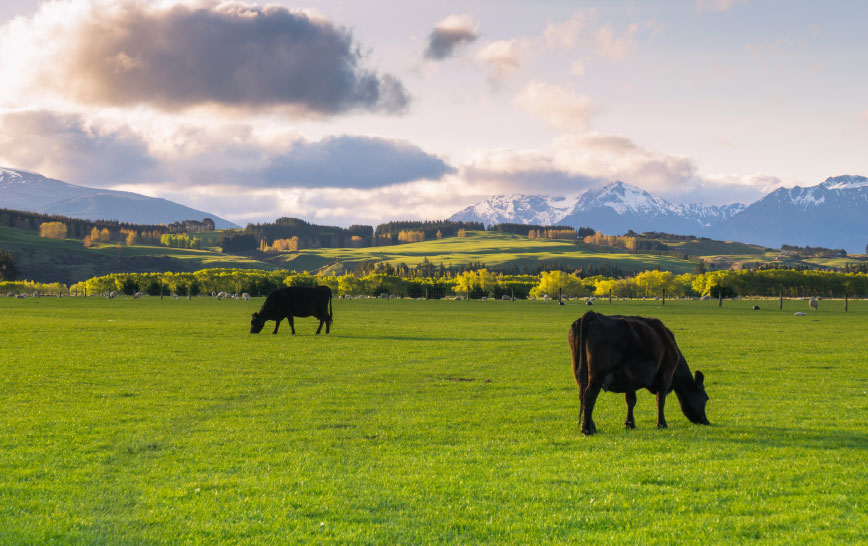 Free-Range Beef, Raised in New Zealand
In the grasslands of the Taupo catchment area cattle, predominantly Angus and Charolais X, are raised in superb natural conditions. It's prime grazing country – the soil is rich in nutrients. The livestock is grass-fed – the most natural and balanced food. No growth hormones are used, and antibiotics are used only to treat sickness prescribed by a registered veterinarian.
No additional supplements are added to their diet. A relatively mild climate means they spend most of their lives outside but are brought inside in bad weather or where needed for excellent veterinary care, which they receive through life.
Taupo Beef is:
• Grass-fed (no external supplements or Palm Kernel)
• Aged to improve tenderness
• No Antibiotics
• No Growth Hormones
• Mainly Angus / Charolais X cattle
• From a Consented Farm operating under new environmental regulations to protect the water quality of Lake Taupo.
• From an area surrounding the lake, known as 'The Taupo Catchment'.
Free-Range Wild Venison
The top-quality venison in our Venison & Red Wine sausages is raised in some of the wildest and most beautiful landscapes on Earth – the pristine Fiordland region of Southland and the dramatic craggy landscape of Otago.
In this natural mountain country, deer can grow and live natural lives.
Fare Game is the New Zealand company which supplies us with top quality free-range venison. Their small expert team of professional hunters is based in Southland and Central Otago. Fare Game's processing plant is Export Certified by MPI and regularly inspected by independent AsureQuality the – quality and food safety professionals.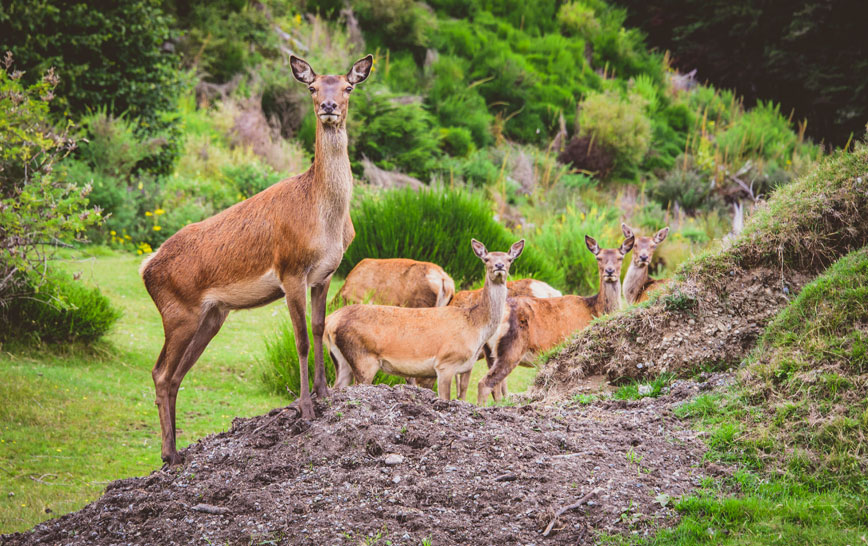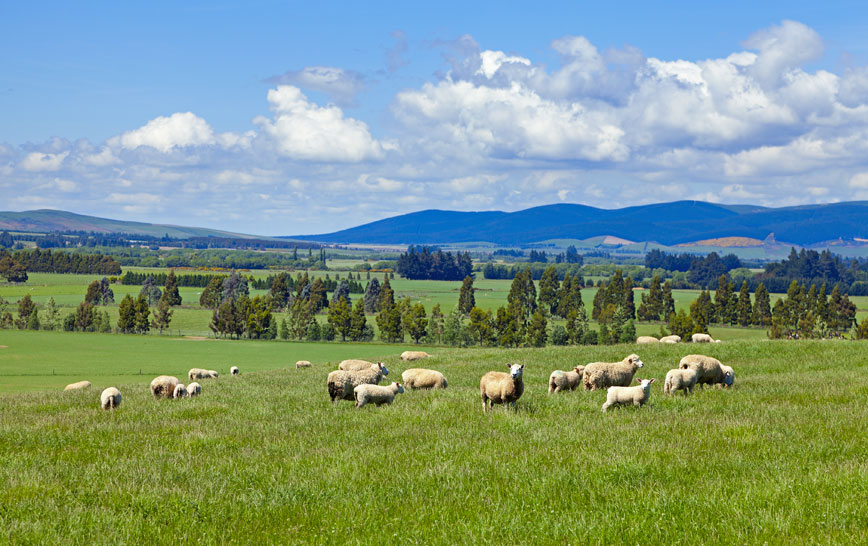 Free-Range New Zealand Lamb
New Zealand lambs live on some of the best grazing pasture in the world. They're pasture-raised and grass-fed. In times of drought, the lambs might be given a supplement of hay, which is dried grasses. It's good to know that it's illegal to use hormones in New Zealand, and antibiotics are only used to treat sickness when prescribed by a registered veterinarian.
We're proud of our ethical stance and our commitment to animal welfare, so if you'd like to contact us directly any time with questions and comments about it we'd be happy to tell you more, phone us on 04 380 6347 or email us here