Meet the Neat Meat Company
Harrington's has worked with The Neat Meat company for many years. They're responsible for sourcing top-quality free-range pork, beef and lamb that we craft into our smallgoods. They have strong relationships with the best livestock farmers in the North and South Island, who look after their animals.
The animals are raised according to New Zealand's world-class animal husbandry requirements, including our welfare codes. They're fed grass, hay, non-GMO corn or maize and other feed sources or a mixture, for a nutritionally balanced diet and no growth hormones. Farms that provide our pork are PigCare™ certified which we consider a high standard for animal welfare.
Our farmers
We only work with New Zealand's farmers who are committed to care well for their animals. Working with our partners, we can trace our meat all the way from paddock to plate to ensure quality.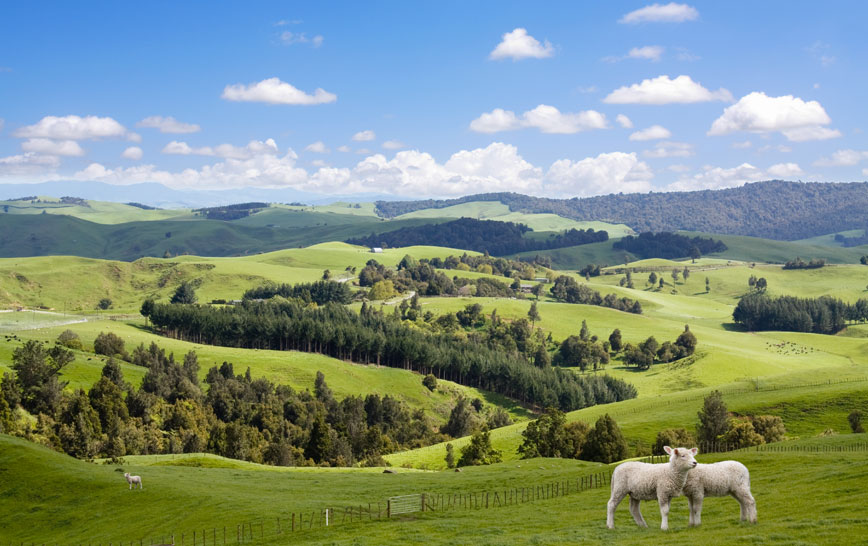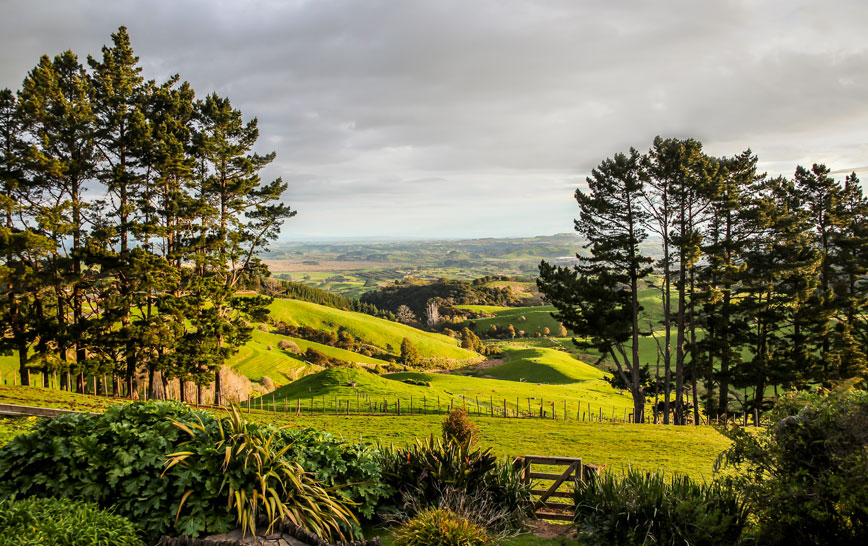 Where does our pork, beef and lamb come from?
Based in Auckland, the Neat Meat Company supplies us with top quality pork, beef and lamb from carefully selected farmers. Being fully traceable from the paddock to the shops means we know exactly which farms it came from, and when, to guarantee top quality.
The animals are farmed ethically and responsibly. They are raised according to New Zealand's world class animal husbandry requirements, including our welfare codes. Farms that supply pork, beef, or lamb to The Neat Meat Company don't use growth hormones. All animals are fed with either, or a mixture of, grass, hay, non-GMO corn or maize, and other feed sources as required, to provide a nutritionally balanced diet.
Happy, healthy, and productive lives
Top-quality smallgoods and Top-quality animal welfare – we say that you can't have one without the other. Our pork, bacon, beef, venison and lamb are 100% raised in New Zealand. The farmers we work with are committed to the latest New Zealand industry specifications and accreditations to ensure their animals are well cared for with the right food, shelter, water and expert veterinary care. This means our meat comes only from farms whose animals enjoy happy, healthy, peaceful and productive lives.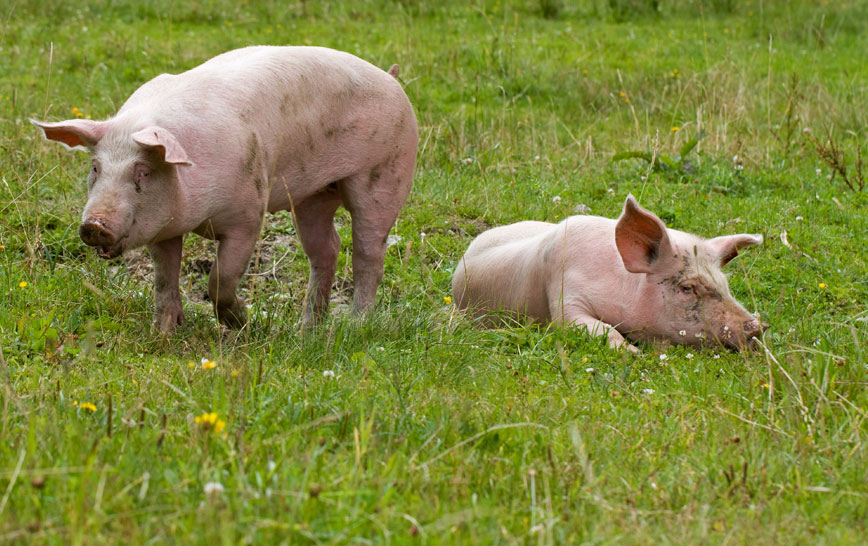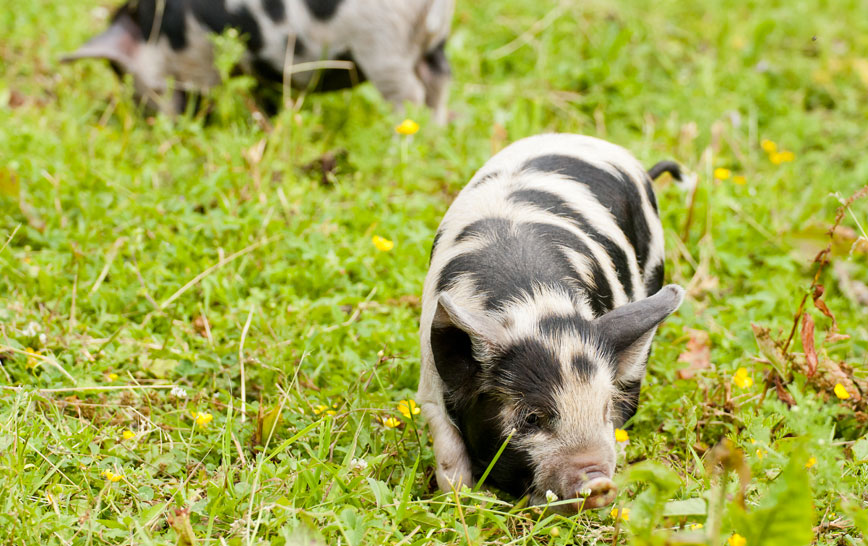 100% New Zealand Pork
We craft many pork and bacon products – from Pork and Fennel sausages to Danish bacon to black pudding. All the pork we buy is Free-Range, or Pigcare™ certified, which assures a high standard of animal welfare.
PigCare™
All our bacon is certified by PigCare™. This is an independently managed animal welfare assurance programme developed by the New Zealand pork industry, working with vets and other animal experts. You can be confident that our pork is born and raised on New Zealand farms where the animals are well cared for and New Zealand's very high standards of welfare are met.
Those farms are independently audited each year and thoroughly checked against the PigCare™ standards, which includes New Zealand's Animal Code of Welfare 2010. They must also comply with New Zealand's stringent food safety standards. All our bacon can be traced back to a PigCare™ accredited farm. Look for the PigCare™ logo on all our bacon packs.
If you'd like to know more, please go to www.pigcare.org.nz
Free-Range Pork
Most people think of 'Free-Range' as 'living outdoors'. Full stop. For pigs we know they need more than that. Pigs need to be provided with shelter such as huts in the paddock, so while they have free access to the outdoors they also have shelter and a comfortable warm and dry bed. We believe that there are some other times when, for the wellbeing of the animal, they need to spend a short amount of time indoors. In addition to generally needing shelter they're also taken indoors, not in cages, to ensure they can thrive after weaning when they are young growing pigs or if required or directed by relevant authorities, for example in the case of an exotic disease outbreak.
All our Free-Range pork is raised with the animals' well-being first and foremost. When we say 'Free-Range', that means the animals from which the pork comes can run around outdoors, at will. Shelter is provided and the pigs must be able to move in and out of the shelter, and move freely around the paddocks. They are only brought inside when it's in the very best interests of the animal. In their entire lifetime, these pigs will spend at least 90% of their life outdoors. We think it's better that way. Look for the Free-Range logo on our sausage packs.
Free-Range Wild Venison
The venison that goes into our Venison & Red Wine sausages is raised in some of the most wild and beautiful landscapes on Earth – the pristine Fiordland region of Southland and the dramatic craggy landscape of Otago.
In this natural mountain country, deer can grow and live naturally. Fare Game is the company that supplies Harrington's with top quality free-range venison. Their small, expert team of professional hunters is based in Southland and Central Otago. Fare Game's processing plant is Export Certified by MPI, and regularly inspected by independent AsureQuality quality and food safety professionals.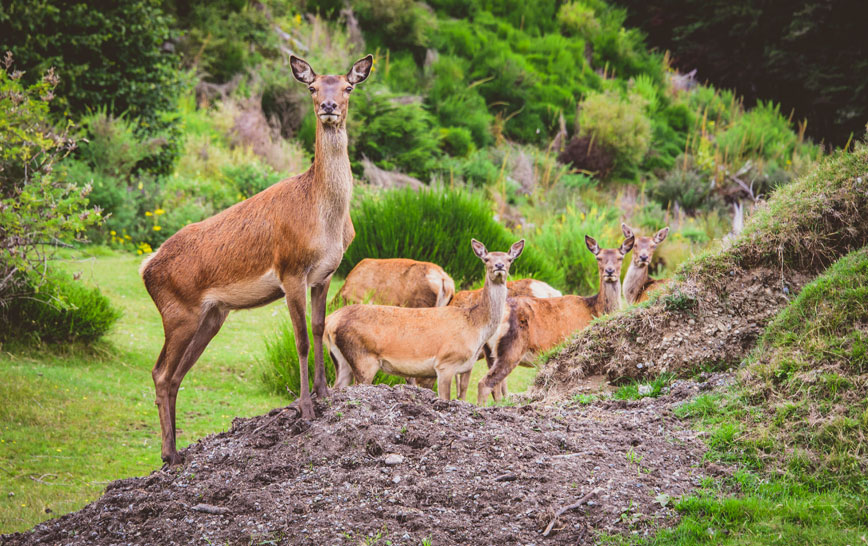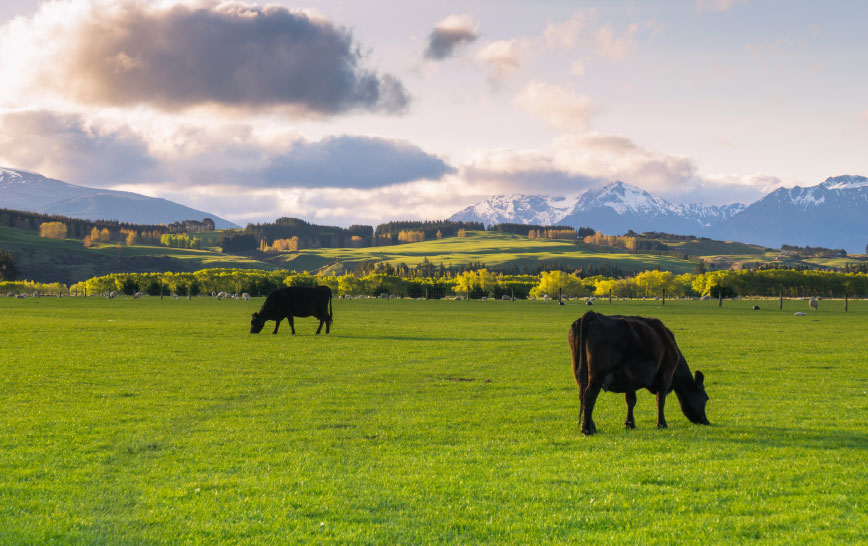 Free-Range Beef, Raised in New Zealand
In the grasslands of the Taupo catchment area, the finest beef is raised in superb natural conditions. It's where our beef comes from. The soil is rich in nutrients, so it's prime grazing country, and livestock that live here are grass-fed – the most natural and balanced food for them. No growth hormones are used and antibiotics are only used to treat sickness and prescribed by a registered veterinarian.
No external supplements are added to their diet. No palm kernel, growth hormones or antibiotics. Instead, they live healthily on a natural diet of grass and water. A relatively mild climate means they spend most of their lives outside but are brought inside in bad weather or where needed for excellent veterinary care, which they receive through life.
Free-Range New Zealand Lamb
As a country famous for sheep and lamb, our lambs live on some of the best grazing pasture in the world. We only use New Zealand lamb – all local lamb is Free-Range, pasture-raised and grass-fed. In times of drought the lambs might be given a supplement of hay (dried grasses). It's good to know that it's illegal to use hormones in New Zealand and antibiotics are only used to treat sickness and prescribed by a registered veterinarian.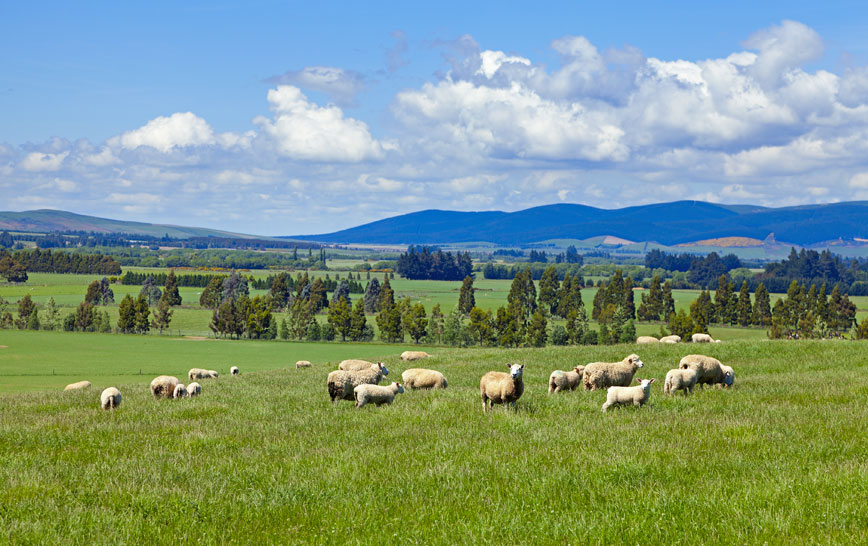 We're proud of our ethical stance and our commitment to animal welfare, so if you'd like to contact us directly any time with questions and comments about it we'd be happy to tell you more, phone us on 04 380 6347 or email us here