The Handcrafted History of Harrington's Smallgoods
It was a meeting of minds, and flavours. The Kiwi with more than a bit of the Irish in him, Colin Nelson Harrington Bridge and his Hungarian mate enjoyed swapping favourite artisan recipes, obsessed with flavour and, in particular, traditionally crafted smallgoods.
Inspired by a world of flavours, Colin opened his very own shop called 'Harrington's' 25 years ago. He brought recipes from Ireland (and other places) to Island Bay. A new fine food horizon opened up, at least for people up early enough to be at the front of the queue at Harrington's.
Peer through the shop window and there he was, hard at work crafting superb smallgoods by hand. No place for mass-production here. There never will be. Pork and bacon was cured, in traditional fashion. Black Pudding was loved for its delicious notes of spicy pepper and exciting nutty texture. At Christmas, if you didn't serve Harrington's ham, it wasn't a proper Christmas.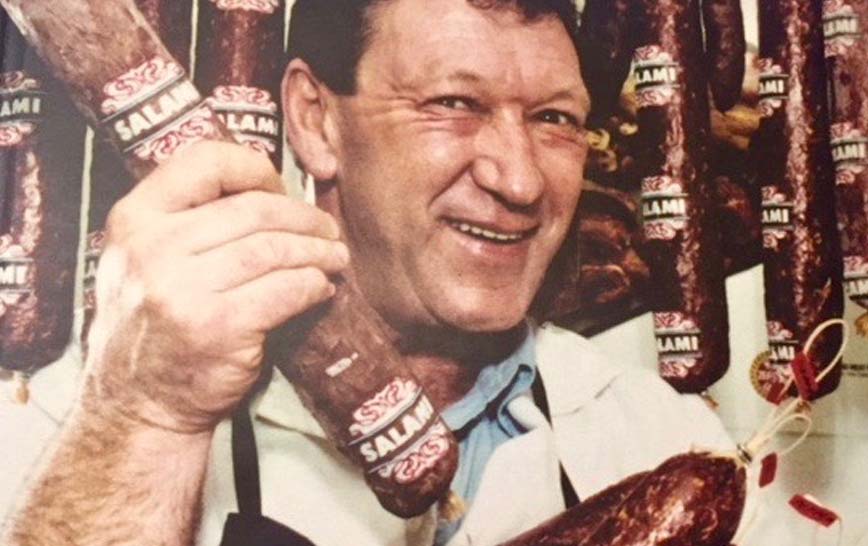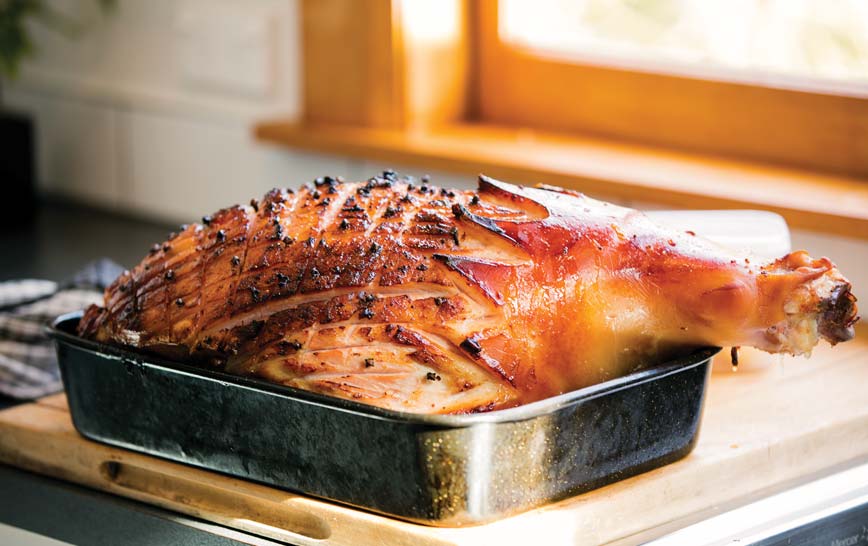 Today we use the same time-honoured techniques to craft tastes people love. We're guardians of a brilliant New Zealand food tradition. Our sausages, bacon, ham and specialties are as full of flavour today as they've always been. And yes, we still use many of Harrington's original recipes.
The best tastes always start with the best ingredients. With plenty of world-class ethically farmed ingredients in New Zealand, we can source the best 100% New Zealand pork and beef from the best producers, who put animal welfare first.
Head Harrington's Honcho Angus Black says: "We prefer to craft our smallgoods the old-fashioned way. There may be faster ways, cheaper ways and probably easier ways, but there's no better way if you want artisan top quality."
In Miramar in Wellington, we continue the Harrington's tradition for New Zealand's finest smallgoods. We honour tradition yet we love experimenting. There's always something exciting happening in our test kitchen, and when we perfect a new recipe we're delighted to introduce it to you to inspire you. The same as it has always been.
Harrington's. Crafting New Zealand's finest smallgoods.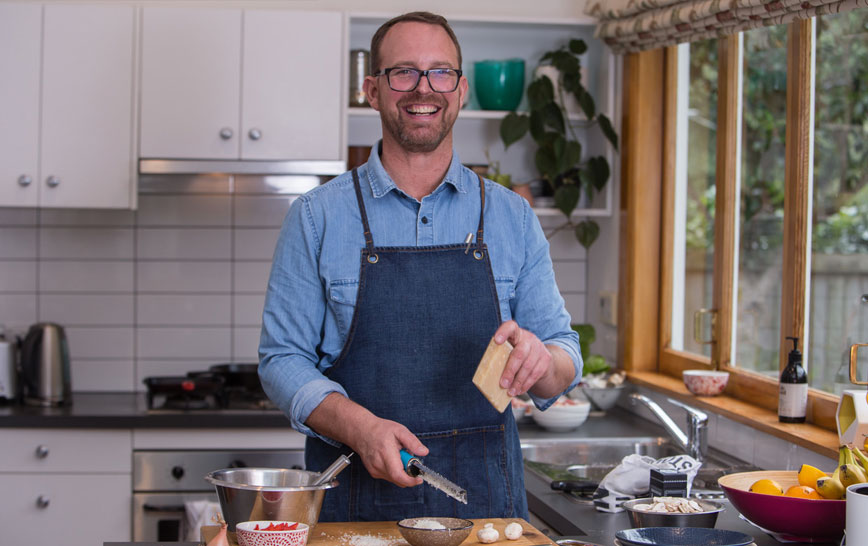 Every single sausage, slice of bacon, black pudding or other delicious delicacy crafted at our home in Miramar is the work of our skilled artisans. Our fifteen craftspeople fashion the finest flavours for you guided by Angus Black, and Harrington's brilliant original recipes of course.
Our pigs don't fly
Some think it's fine to import pork, but we only will use 100% New Zealand-raised pork.
Old fashioned is always in fashion
The best smallgoods are still made using time-tested ingredients: authentic recipes and old-fashioned craft.
It's all about taste
It's not about putting more ingredients in, it's about not needing to put extra ingredients in, so that the true taste shines through. Less is more.
Care well for animals
Animals must be farmed with their welfare in mind at all times.
Food safety first
Ensure high quality food safety, risk management, state-of-the-art traceability.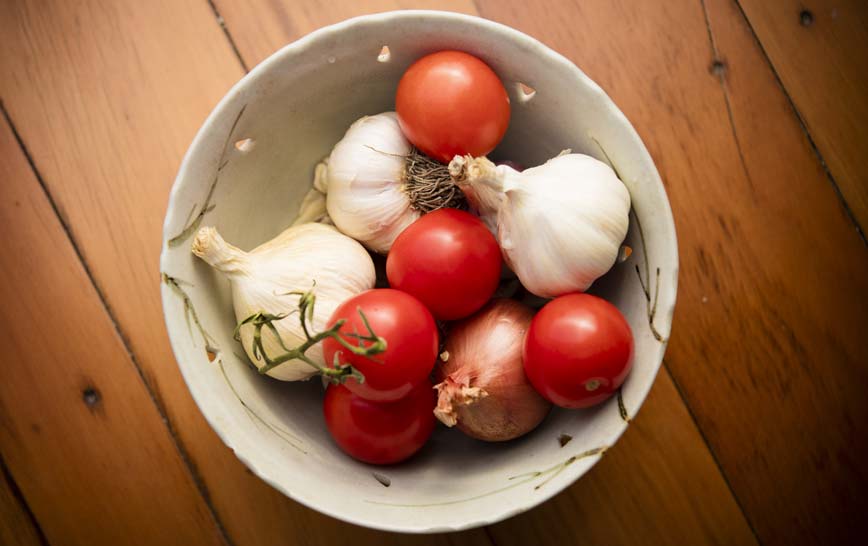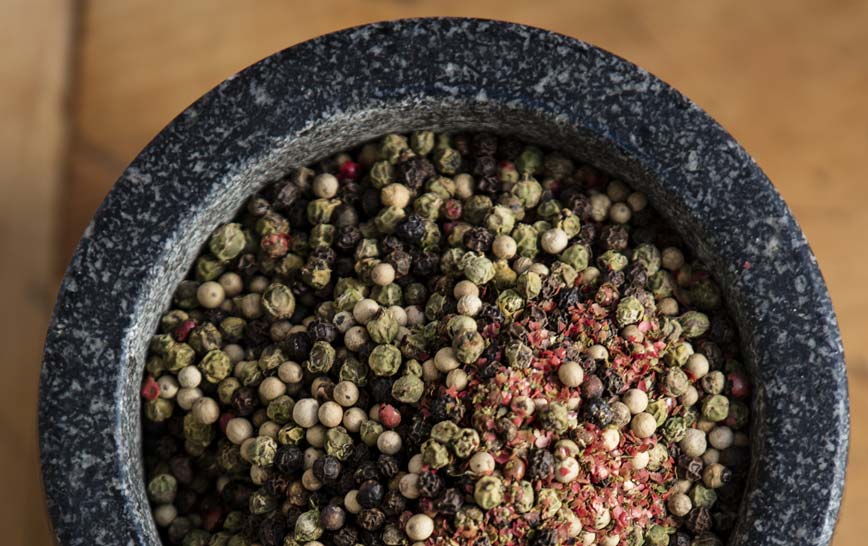 Our recipe for crafting New Zealand's finest smallgoods – All our recipes are originals, carefully crafted, perfected over time. We make our own seasonings, they're never pre-mixed. The best tastes always begin with the best ingredients, 100% New Zealand raised, locally sourced. We use traditional dry curing and manuka-smoking, to bring out the most delicious and distinct tastes.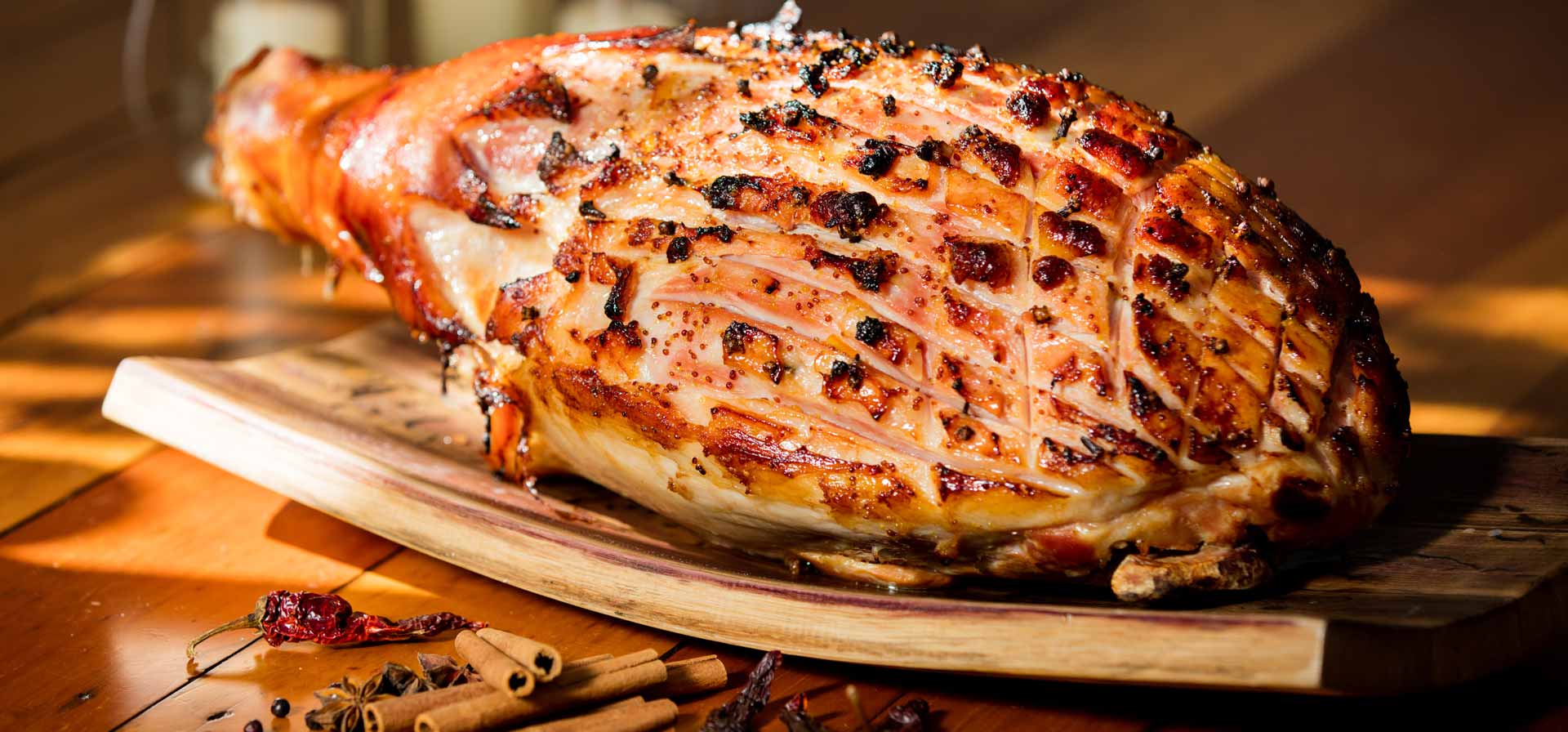 A quick guide to curing and smoking
At Harrington's we use traditional methods to craft our delicious products, like dry curing and manuka-smoking, which not only preserves our products but also brings out that deliciousness.
In 900 BC, before refrigerators, the ancient Greeks preserved meat using salt produced in 'salt gardens'. The Romans copied the Greeks and added a few ideas of their own, like using pickles filled with salt. In medieval Europe, rubbing meat with salt and saltpetre, an ingredient of gunpowder, then smoking it was popular.
Over the centuries, various techniques were developed and refined including curing, smoking and pickling. For instance, in the 18th century the British Navy fed their crews a diet of 'salt beef'. The salt preserved the meat on voyages which lasted months or even years. To preserve themselves, from scurvy, the ship's crew also ate plenty of raw lemons.
At Harrington's in Miramar we carefully use the traditional crafts of dry curing and manuka-smoking.
Dry curing involves rubbing a mixture which is our own blend of salts and spices into the meat. These curing ingredients drive the water out, which preserves the meat and gives it a more deliciously concentrated flavour.
There are other benefits. A lack of water means that the meat won't shrink during cooking. We don't add any water to our bacon either, so it stays the same size when you cook it, and you also enjoy a fuller, richer flavour.
Smoking goes back to the earliest humans. Evidence suggests that 40,000 years ago, cave dwellers discovered they could preserve meat by hanging it up smoking it in their caves. At Harrington's, we've moved on since then and we use a state-of-the-art Austrian-built smoker and locally grown manuka woodchips.