Ethically Produced Food Top of Wishlist for Consumers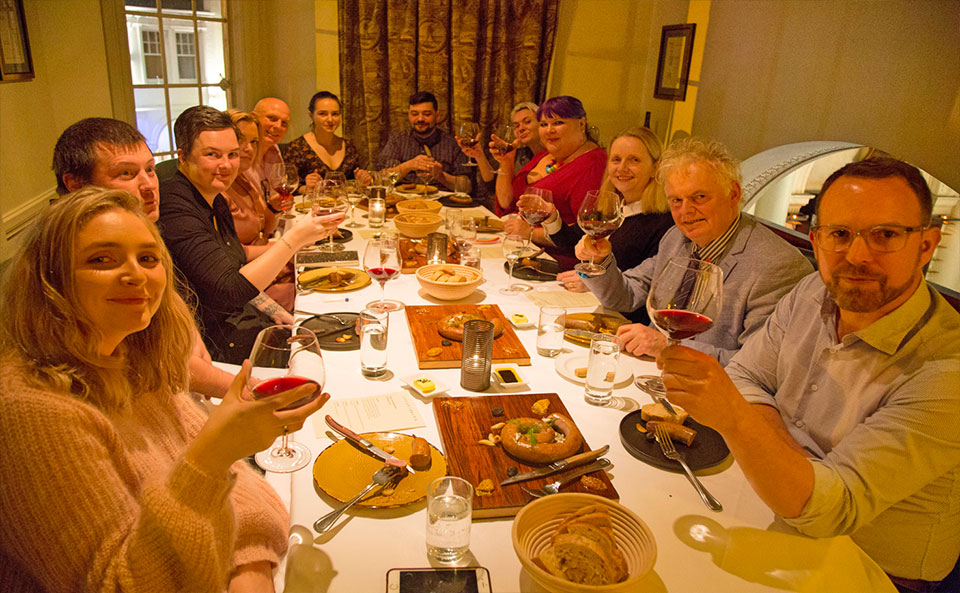 A desire from shoppers to know how their food is produced is the driving factor behind a new product range from a leading Wellington smallgoods company.
Harrington's Smallgoods has launched a new-look range which clearly communicates its New Zealand origin.
Angus Black, Harrington's Smallgoods General Manager, says the new brand reflects their commitment to ethically produced food.
"Increasingly, consumers want to know where their food has come from. We agree with them, which is why we can trace all of our product from field to fork and work with farmers who practice environmentally friendly, and sustainable farming practices. We believe this produces better quality food and enables Kiwis to make better decisions about what they're feeding their family. This is why our dedication to providing the best is front and centre of our new packaging," says Angus Black.
Last month, Harrington's Smallgoods hosted a range of food experts and media commentators at renowned Wellington restaurant, Logan Brown, where a range of important food issues was discussed.
Angus Black says it was important to talk about issues like country of origin with passionate foodies.
"Bacon has been included in the Consumers' Right to Know (Country of Origin of Food) Bill. Currently, a significant amount of the bacon people eat comes from overseas, yet because it is processed here it's called 'New Zealand Made'. Under the proposed law food producers who do this won't be able to claim 100% Kiwi status.
"We are very pleased to see support from MPs like Gareth Hughes to include bacon in this proposed law. Last week, during the Bill's Second Reading in Parliament he said he had spent a considerable amount of time in the supermarket trying to work out where bacon had come from. He said 'it's impossible for any New Zealander' to do this. We completely agree with him, which is why we support this Bill and made a submission in its favour.
"Harrington's wants to encourage Kiwis to know more about where their food comes from, and to ask for better from the industry. They can know and trust that Harrington's Smallgoods are ethical, Kiwi made and produced," says Angus Black.
View a video of the event at Logan Brown here and find out more about Harrington's Smallgoods here.
About Harrington's Smallgoods
Based in Miramar Wellington, Harrington's has a proud 25-year history producing premium, award-winning New Zealand smallgoods.
Selecting only the best ingredients like premium New Zealand pork and beef, working from traditional recipes, and using plenty of artisan know-how to create superb sausages, beautiful bacon and sensational specialties, Harrington's is 100% New Zealand owned and crafted.
Led by former chef Angus Black, Harrington's has an unwavering commitment to quality - believing top quality meat gives top quality produce, Harrington's want to help Kiwis become more conscious about the food they consume.