New Products Get Thumbs Up at Harrington's Taste Panel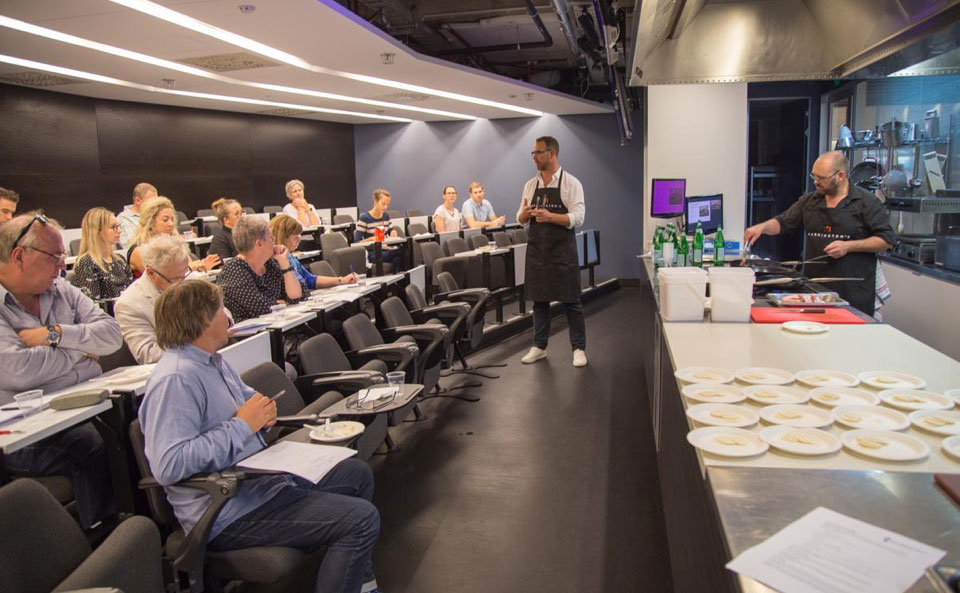 Have you ever wanted to go behind the scenes and find out what goes into producing great tasting food?
Earlier this month lovers of free-range, New Zealand-made food had the opportunity to taste some exciting new products (as well as some of our favourites) and tell us what they think about Harrington's Smallgoods, at our first ever Taste Panel held at Le Cordon Bleu School in Wellington.
Angus Black, Harrington's Smallgoods General Manager, says he began the taste panel series to find out what people want when it comes to choosing food at the supermarket.
"We love creating and sharing authentic smallgoods products from around the world use Kiwi, free-range products, and we want to know what people think – how does it taste? How do you cook it? What would like us to make in the future? The panel means we get this feedback in real-time".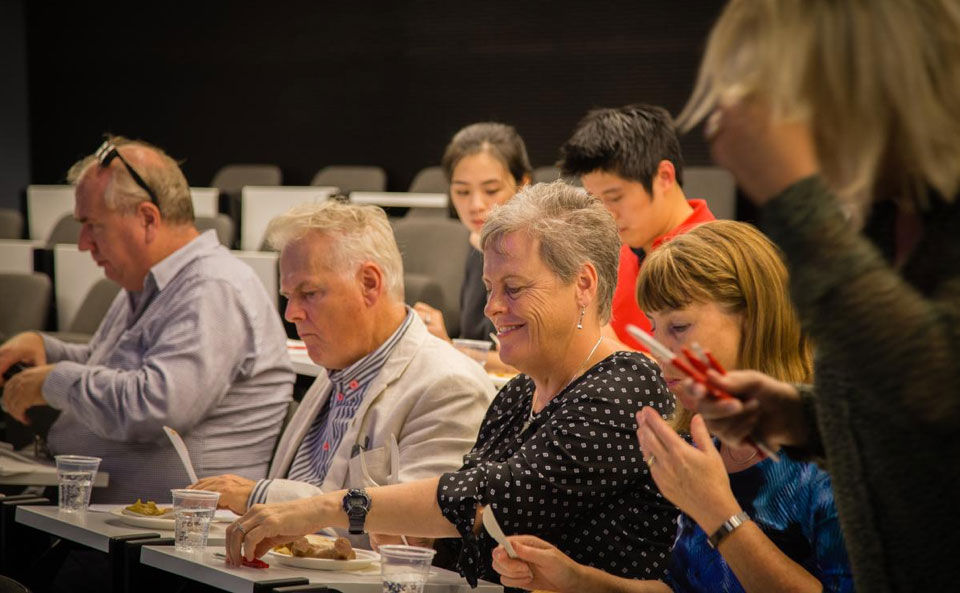 March's Taste Menu included our new Authentic Spiral Toulouse Sausage, a brand-new variation of our traditionally dry cured bacon and a very special edition of our chilli and chocolate black pudding.
Alana and Vicky, foodies behind the popular food blog Capital Eats, were part of our first panel and say the event gave them the opportunity to try something new.
"The taste panel was really fun, it was great to be able to try out products that are yet to be released and having interesting conversations about the different items we tried."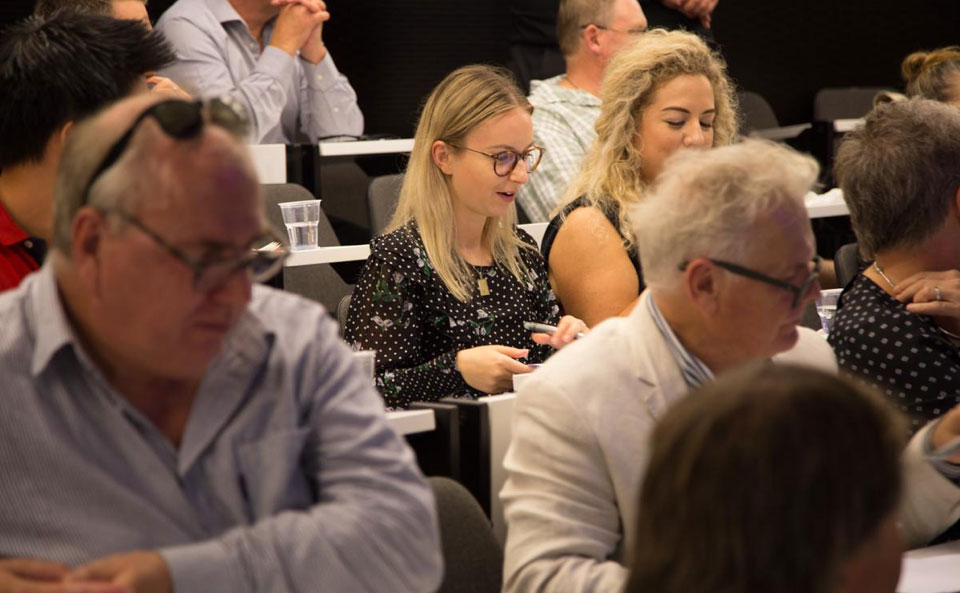 "It's really nice to see a company really taking on board the views and opinions of their customers and getting feedback on the spot. We really enjoyed the back and forth discussion between Harrington's and the customers who were present at the panel."
We love creating new tastes and flavours, and this month we sampled two new products  – a chilli and chocolate black pudding, and a new flavour in our bacon. What was Capital Eats' verdict?
"The flavour of that bacon was so incredible, we'd eat that every day if we could!"
Sound delicious? Want to take part in our next panel? Let us know – send an email to media@harringtonsmallgoods.co.nz
About Harrington's Smallgoods
Based in Miramar Wellington, Harrington's has a proud 25-year history producing premium, award-winning New Zealand smallgoods.
Selecting only the best ingredients like premium New Zealand pork and beef, working from traditional recipes, and using plenty of artisan know-how to create superb sausages, beautiful bacon and sensational specialties, Harrington's is 100% New Zealand owned and crafted.
Led by former chef Angus Black, Harrington's has an unwavering commitment to quality - believing top quality meat gives top quality produce, Harrington's want to help Kiwis become more conscious about the food they consume.