Meet The Team – Terry McKee, Taste Creator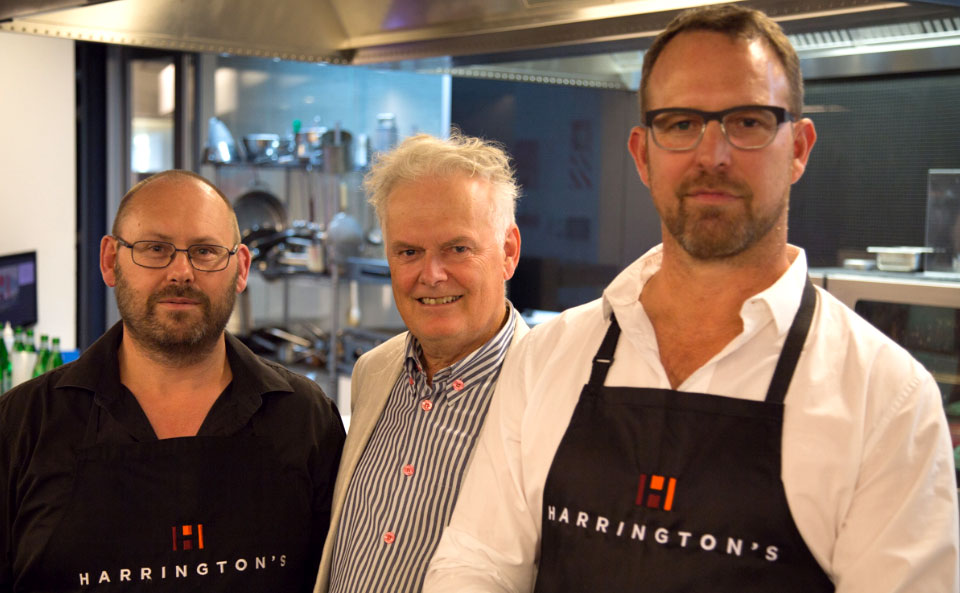 Have you ever wondered how we make our delicious sausages, ham, bacon and black pudding? Or how we craft some of New Zealand's finest smallgoods?
Each month, we are going to take you behind the scenes, and introduce you to the team that creates, tastes and refines our 100% Kiwi products.
A love of food, early on
Growing up on a sheep farm in Blenheim, Terry (on the left of the picture) enjoyed cooking and baking from an early age. Knowing he wanted to work with food Terry travelled to Germany in his teens, where he stayed with a family and worked alongside them to learn how to make genuine German smallgoods. He began crafting sausages from the age of 18.
On his return to New Zealand, Terry's first job was as a 'smallgoodsman' at Bell's Continental in Porirua, where he further honed his craft.
"I was taught by German Heine Blum in traditional German/European continental smallgoods, involving the manufacture of continental smallgoods, dried salamis, and pate."
Creating award winning smallgoods
Terry has been part of award-winning teams. At Preston's, he was part of the gold-medal winning team in the 'Devro Great NZ Sausage Competition', crafting Beef Bratwurst, a traditional German Sausage.
Terry continued his award-winning run at Island Bay Butchery, where he won 'Supreme Sausage' in the Devro NZ Sausage Competition for a Smoked Polish variety.
At Harrington's, Terry has worked on a number of projects and says one highlight was creating a special lamb and rosemary sausage for the All Blacks vs South Africa match at Westpac Stadium in 2018, which is now a regular feature on the menu.
Delivering tasty, quality food to Kiwis
Terry believes Harrington's commitment to innovation means there something in the range for everyone.
"Kiwis are travelling more, and our diverse population means we are continually tasting and loving new flavours. In our smallgoods range, we have English, European, Asian, and American flavours, and are always looking for new combinations. Our commitment to free-range, high-quality ingredients, and being gluten-free means we cater for all tastes and diets.
Terry says he's excited to bring his expertise to Harrington's.
"I enjoy the fact that Harrington's makes traditional products and has traditional ways of producing them while incorporating new methods to produce a premium product.  They've maintained a high standard by using free-range animals and quality ingredients.
"People are more aware of what they're eating and I believe they are now seeking a higher quality of products, and Harrington's are answering this call. They've got a great history, with 25 years making smallgoods, and I'm excited to help their brand grow and feed more Kiwis and their families."
About Harrington's Smallgoods
Based in Miramar Wellington, Harrington's has a proud 25-year history producing premium, award-winning New Zealand smallgoods.
Selecting only the best ingredients like premium New Zealand pork and beef, working from traditional recipes, and using plenty of artisan know-how to create superb sausages, beautiful bacon and sensational specialties, Harrington's is 100% New Zealand owned and crafted.
Led by former chef Angus Black, Harrington's has an unwavering commitment to quality - believing top quality meat gives top quality produce, Harrington's want to help Kiwis become more conscious about the food they consume.