Feast Your Senses – How Our Chinese Sausage Sizzled for Monsoon Poon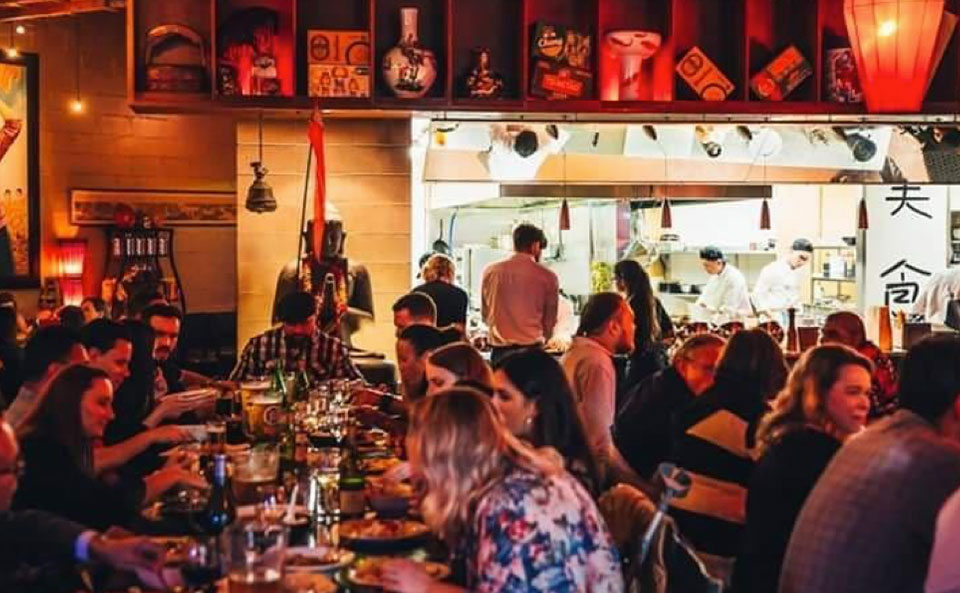 Every year during August, Wellington turns on its culinary delights to showcase the best of what the city has to offer during Visa Wellington on Plate (VWOAP).
This year, Harrington's was delighted to work with Monsoon Poon to especially create a Chinese sausage to feature in the famed restaurant's signature dish for WOAP.
Challenging the senses
The senses took centre stage this year during WOAP, with eateries using them to transform the dining experience.
Monsoon Poon created a tasty dish to delight the senses, featuring wok-seared sea scallops, with Thai yellow curry steamed corn, Harrington's Chinese sausage, Panko crumbs, and shoots pea tendrils.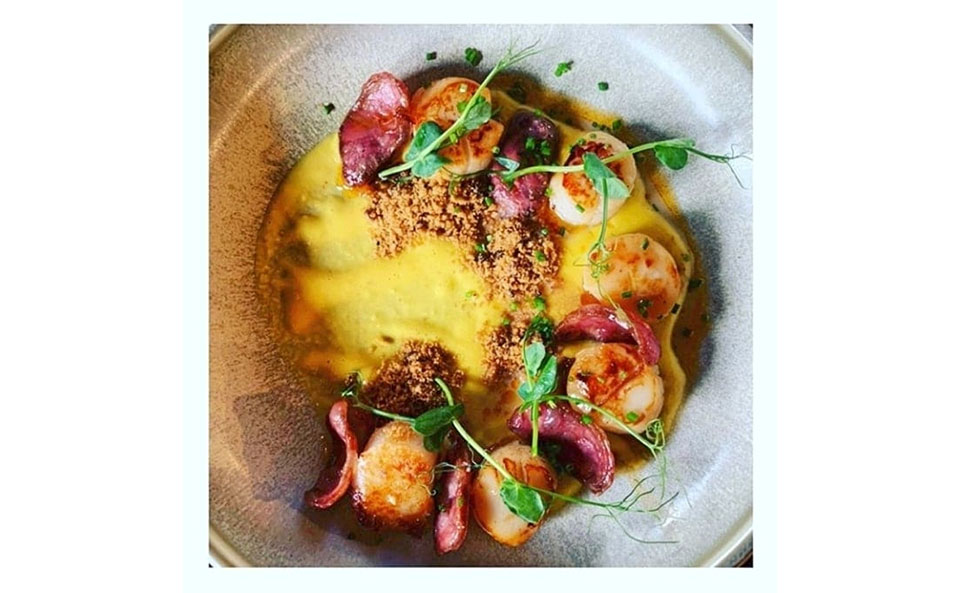 Photo from Martin Bosley, Instagram
Monsoon Poon is famous for its open kitchen where guests can watch the chefs prepare an array of delicacies and has been serving up favourite dishes from Thailand, Malaysia, India, China and Indonesia, since 2001.
A Natural Collaboration
Like Harrington's Smallgoods, Monsoon Poon believes in providing quality, tasty food to its patrons. Angus Black, General Manager of Harrington's, says working with Mike Egan and the chefs from Monsoon Poon was a natural collaboration.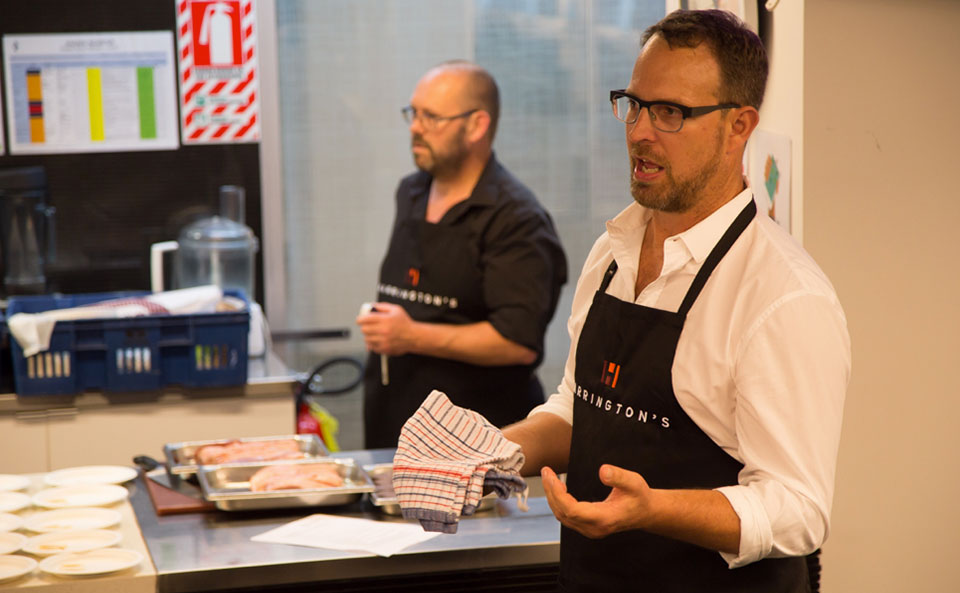 Angus Black and Terry McKee in the kitchen
"We enjoy being creative and working with top restaurants to develop innovative products for their menu, so this was a great opportunity for Harrington's.
We both have a focus on quality and great service. Mike is a fantastic ambassador for the food industry – it's great to be able to work with him and the Monsoon Poon team on projects such as this," says Angus.
Mike Egan says WOAP provides a great platform for restaurants to work with local suppliers as part of the criteria is to use local companies and it's great to support each other.
"We have built up great relationships with local producers like Harringon's over time and use a collaborative process to give each other the confidence to try new ideas," says Mike.
The concept for Monsoon Poon's WOAP Dine menu was to take classic dishes and give them an Asian update.
"Scallops and Chorizo is a great combo, but we needed an Asian flavoured sausage. There are imported varieties, but we wanted to challenge a local smallgoods company to develop a version that used premium local ingredients. Harrington's fit the bill nicely," says Mike.
Mike briefed Harrington's and the team got creative. Terry McKee Harrington's Smallgoods Taste Creator put the recipe together using his years of experience and artisan know-how. Fresh and dried samples were bought in for the chefs at Monsoon Poon to try, which was a fun experience for the team.
"Harrington's tweaked the recipe for us, and we are very happy with the finished product," says Mike Egan.
A Love for Bespoke Sausages
Angus Black, Harrington's General Manager, began his career in food as a chef. Combining this expertise with Terry McKee's means they can create bespoke products for restaurants, something they regularly do – and is great for events like VWOAP.
If you're keen to explore how the team at Harrington's can take your dish to the next level, you can contact us here.
About Harrington's Smallgoods
Based in Miramar Wellington, Harrington's has a proud 25-year history producing premium, award-winning New Zealand smallgoods.
Selecting only the best ingredients like premium New Zealand pork and beef, working from traditional recipes, and using plenty of artisan know-how to create superb sausages, beautiful bacon and sensational specialties, Harrington's is 100% New Zealand owned and crafted.
Led by former chef Angus Black, Harrington's has an unwavering commitment to quality - believing top quality meat gives top quality produce, Harrington's want to help Kiwis become more conscious about the food they consume.