Scheckter's Deli: Where you'll find Wellington's Best Reuben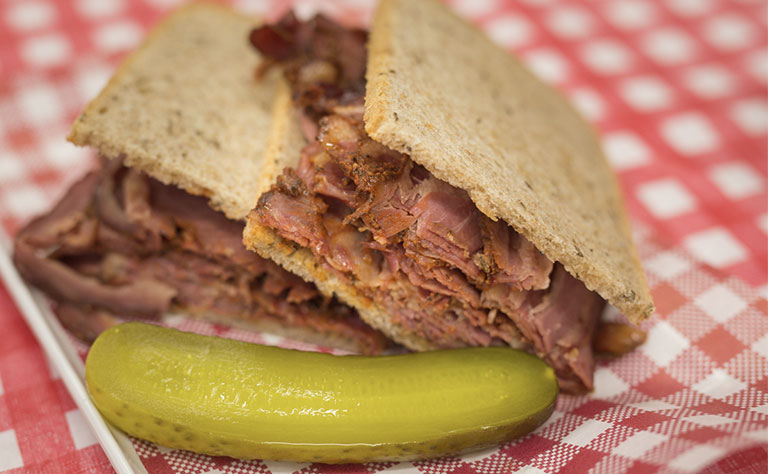 Reuben (noun) : a grilled sandwich of corned beef, swiss cheese and sauerkraut on rye bread
Every Saturday more than 100 Reuben sandwiches, filled with Pastrami made by Harrington's Smallgoods, are sold at Petone institution Scheckter's Deli, (OnTrays).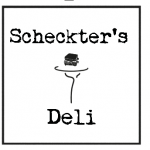 Tucked just off Jackson Street, Scheckter's Deli is run and owned by Steven Scheckter and his wife, Valda. They've served Wellingtonians their delicious sandwiches since 1997, initially beginning in Brooklyn, before opening their Petone deli in 1999.
Pastrami is the key ingredient in a Reuben. Originally created by the Ottomans pastrama (as it was then known) spread to Romania, where immigrants took the technique to New York and the Jewish community evolved it to pastrami; the delicious, salted meat we know today.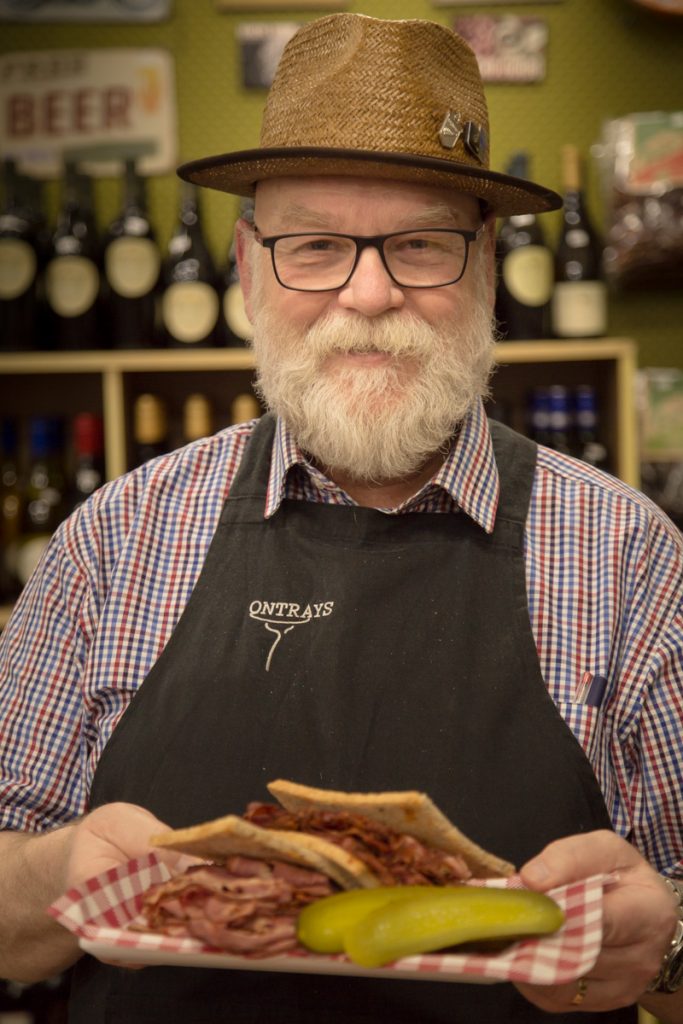 Steven first came across a Reuben as a child in Johannesburg, South Africa. Served at one of two Jewish delis in the city, piccalilli was used instead of mustard.  In 2016, Steven's version of the Rueben – inspired by his childhood- made it to the menu and hasn't left since.
Steven says it can take a while for a sandwich to make it to the Menu.
"It can take up to three to four months of research before we add a sandwich because we want it to taste the best it can.  For example, the pastrami in our Reuben is sliced thinner than others because it makes it easier to eat and tastier," says Steven.
Harrington's Smallgoods began making the pastrami in the Reuben, in 2016. Angus Black, Harrington's GM, says there are four elements to the pastrami's unique taste – salt, fat, coriander and paprika. It took three batches to perfect their pastrami.
"Like Steven, we don't believe in cutting corners when it comes to product development. In our experience, cutting corners never make food taste great!"
"Now, you'll find our pastrami in many other Wellington restaurants and cafes. We're always open to collaborating with foodies and restaurateurs and creating delicious, bespoke smallgoods and sausages," says Angus.
You can taste the Reuben at Scheckter's Deli from Wednesday's to Sundays – check out their opening hours here.
About Harrington's Smallgoods
Based in Miramar Wellington, Harrington's has a proud 25-year history producing premium, award-winning New Zealand smallgoods.
Selecting only the best ingredients like premium New Zealand pork and beef, working from traditional recipes, and using plenty of artisan know-how to create superb sausages, beautiful bacon and sensational specialties, Harrington's is 100% New Zealand owned and crafted.
Led by former chef Angus Black, Harrington's has an unwavering commitment to quality - believing top quality meat gives top quality produce, Harrington's want to help Kiwis become more conscious about the food they consume.